Visitors and Auditors Always Welcome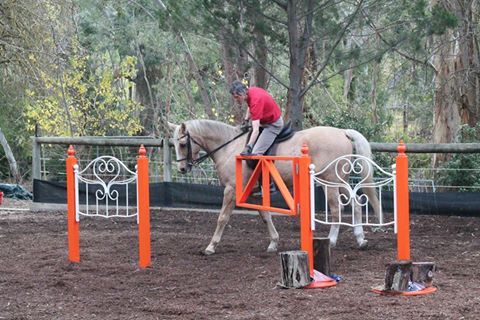 Visitors and/or auditors are always welcome to watch lessons, horse training and at Clinics – local, interstate or overseas – and no charge.
When auditing fees are charged the Instructor is honour bound to include the auditors but someone always misses out, either the rider or the auditors. You cannot please 2 bosses at the same time.
If the rider is paying for the instruction we believe they should be receiving the Instructors undivided attention.
Barrie and Sarita were lucky enough to spend hundreds of hours absorbing knowledge and techniques from Masters in galleries throughout Europe and the United States so they are happy to offer the same opportunity to others and at no charge.  Better education of horse owners and trainers means better care and training of horses world wide.
Call Barrie or Sarita so they can let you know what is scheduled, and when, so you can choose the most appropriate time to visit or audit.
Landline: (+61 8) 8370.9809
Barrie: 0400.639.909
Sarita: 0408.084.777
Auditor: (noun)
1. Someone who listens attentively
2. A student who attends a course
Student: (noun)
1.  Someone who learns from a teacher and takes up knowledge and/or beliefs
2.  A person that is enrolled in an educational institution