Be Judged  & Coached Online©
in the Sport of Dressage
A unique, global service from Barrie Stratton
Barrie is both an 'National A' Level Dressage Judge, Educator, Mentor & Full Time Coach
Professional Coach and Clinician for 37 years, National 'A' level Dressage Judge for 27 years, Judge Educator and Mentor, Author and regular Judge of Online Horse Competitions
Non-competitive and perfect for…..
Riders who are local, interstate, overseas and living in remote areas.
Anyone wanting expert eyes on the ground.
Riders who lack confidence or feel intimidated about competing or attending clinics.
Solving your dressage needs by improving your knowledge and skills.
Building confidence in you and your horse by following a tailored schooling system specifically designed for you.
Easing what can be a daunting journey that can leave you frustrated and confused.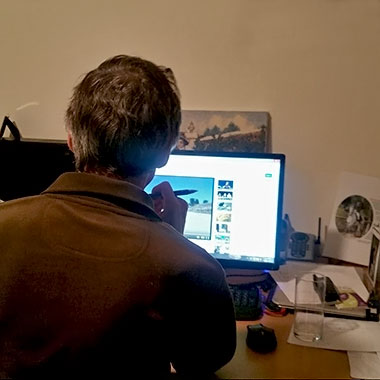 Send a quality Youtube or Instagram video link of your ridden test(s) or movements of your choosing.
You can include tests from Preparatory to GP, Freestyle, Western, Working Equitation or HRCAV tests.
Alternatively you can send a video on DVD or USB stick in the mail of selected movements of your choice.
For AUD$95 you will be assessed, marked and sent a detailed report.
Your report will include constructive advice on how you can ride your test/s or selected movements better, improve your effectiveness and harmony with your horse, and thereby improve your performance and score.
In addition to your detailed report, ongoing phone and email support is available to help you and your horse/s to continue to improve at a cost of AUD$21 per 15 minute increments.
Barrie has an innate ability to recognise a horse's schooling needs and read a horse's personality and state of mind. He has documented much of this knowledge in his published 3Cs series - Calm, Confident and Connected ©. This is your opportunity to develop a working relationship with Barrie.
 Barrie coaches around Australia and o/seas, training riders and horses to work happily and confidently together, competing successfully at all levels from Preparatory through to Grand Prix, including CDI competitions.
To Be Judged & Coached Online                                                                                                                     
Email a Youtube or Instagram video link and test sheet(s) of your test(s) or selected movements to barrie@academyofdressage.com.au